Předpokládaná doba čtení: 7 minut
This is it! All good things come to an end, and our journey together is no exception. The final stage of Via Nisa lies ahead of us, with the last pilgrimage stamp to collect and the finishing kilometres to tread. But no need to despair, there are still countless more beautiful and unexplored trails. We would be delighted should our joint adventuring compel you to set out elsewhere of your own accord. To avoid any shedding of tears, let us march straight towards the grand conclusion of our journey.
Vertical climb
617 m
Descent
541 m
Distance
20,5 km
Time
6:29 hour
Refreshments along the way
Having the destination in our sights will surely suffice to motivate us for a successful completion of today's route. But why not make it a little more pleasant? Our destination is not far from the famed Libverda Resort which is definitely worth a mention. Naturally, there are many wonderful establishments in this picturesque spa town with its rejuvenating mineral springs. We wholeheartedly recommend at least the Valdštejn Restaurant. It presents a unique opportunity to savour Moravian wines, Czech beers, and gastronomic experiences from the workshops of local professional chefs. The food will taste all the better knowing that you can pay for it using eStravenka cards and meal vouchers.
Pilgrimage stamp 13 – Frýdlant Town information centre
Pilgrimage stamp 14 – Hejnice information centre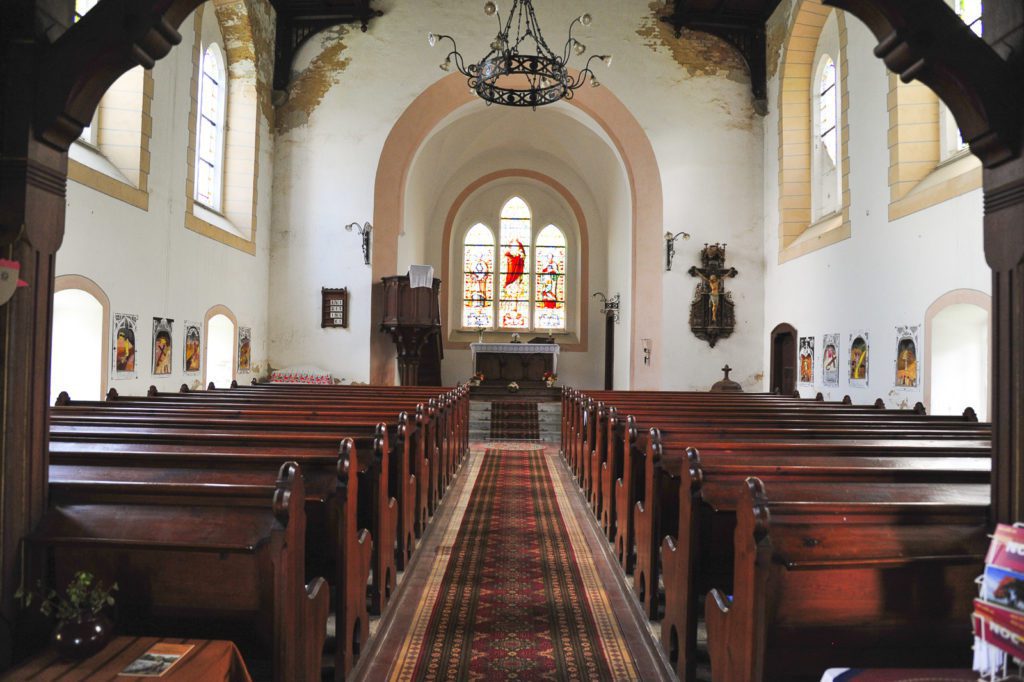 Photo: Ruben Vančo
Route of the eighth stage
Today we head out from the centre of Frýdlant following the blue tourist sign. It will lead us to Křížový vrch, and from there we will continue along the blue route to the U jezu intersection. There we will abandon the blue sign for the yellow one. Our journey will further continue to Frýdlant Castle mentioned in the destination of our previous stage. Allow us to reiterate that this is a vast and architecturally very diverse complex, one that includes a medieval castle and a Renaissance château, and is one of the most important monuments in the country. Frýdlant Castle is thusly well deserving of your time. From there, we will once again follow the blue tourist sign. We will circle the castle grounds and make our way back to the U jezu intersection, wherefrom the yellow route will lead us through the geological trail to the Hřebenový buk intersection. This time we will opt for the green tourist sign, which will take us all the way to Oldřichovské sedlo. Numerous rock formations can be admired along the way. You may also direct your attention to a rock castle as well as one of the most massive mushroom rocks of the Jizera Mountains. From Oldřichovské sedlo, we will go back to following the blue tourist sign and take the old vineyard road to Kámen republiky. If we continue along the blue route, we will reach the Hejnice Basilica. The fourteenth and final pilgrimage stamp, as well as the final destination of our journey together, can be found here.
Accommodation
This is where our journey concludes. We have certainly come a long way, therefore a proper rest is more than warranted before heading back home to our everyday worries and joys alike. And even the final day's destination shall not be without our tip for accommodation.
We wish you a pleasant journey!